In just one week, two of my loves will come together – The Creative Mama, and my passion for photography. That's right friends, For the Love of Photography, a two week series, begins on July 6. 
This event will be absolutely bursting with inspiration, so charge up those batteries and be ready to click.
I am humbly honored to welcome a group of nine talented women to the series who will be sharing their stories, participating in interviews, and giving us a unique glimpse into their hearts and love for the shutter.
Who will be involved?
Mkay I'll give you a few links to drool over, please familiarize yourselves with these incredible women, if you aren't already!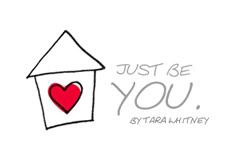 The greatest part?
Whether you are simply a 'mom-with-a-camera', a bit more familiar with photography, or in the business – you will come away from this series a changed person. I know I will…
And goodness, what is a BIG event without some incredible giveaways? I know what you are thinking "Are you crazy Ang, you just DID a big giveaway?" Sure, perhaps I am. I just can't help it, I love photography – and I'm pretty sure you're going to love the incredible vendors participating. I'll give you just a taste of what to expect… you'll have to wait on the rest! ; )
Oh… and one last thing. Did I mention that I had just one last, teensy announcement? Watch for my big reveal!
Share the news!
If you're so inclined, please proudly wear this badge and shout it from the roof tops! This is going to be an event you won't want to miss.